Remodeling your kitchen with custom kitchen cabinets online is one of the smartest investments you can make. This quickly upgrades the style of your home by blending it seamlessly with your overall interior design goals. This high level of craft is one of the best ways to improve the value of your home and get a great return on investment for interior design improvements.
There's no better satisfaction than walking into your home and feeling at peace with your environment. This is especially the case when you know you've remodeled and taken complete control of your interior design. Our experts can help you at every step along the way of remodeling your kitchen cabinets.
Let's take a closer look at how custom cabinetry can improve the value of your home.
Introduction: Kitchen Cabinetry

Did you know that kitchen cabinetry has the single biggest impact on how people see your home? The cabinets that you select for your kitchen have a way of instantly transforming the space that you live in. These cabinets can transform the space from looking dated and tired to lively, energetic, and modern.
This is the best way to refresh where you live. Remodeling your kitchen is an excellent way of changing how you look at the place where you spend most of your time. You want your kitchen to be inviting and welcoming. This is a space where you should feel comfortable entertaining friends and family while preparing a wonderful meal.
This is also an investment in your future. Your remodeled kitchen cabinetry can completely increase the value of your home. Updated kitchens are one of the most sought-after features, and remodeling yours can improve the future value of your property.
How Do New Kitchen Cabinets Add Value To Your Kitchen?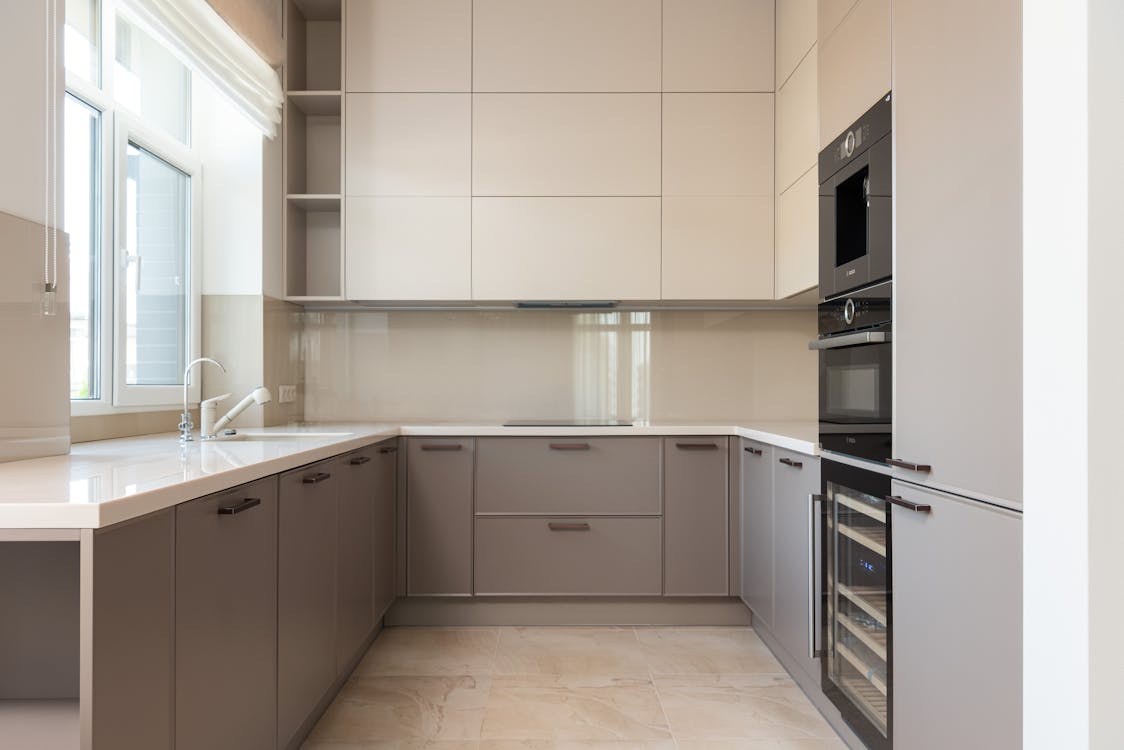 Getting custom kitchen cabinets online is more than just an aesthetic upgrade to your kitchen; it improves your home investment.  Here are some surprising home improvements that homeowners often overlook when seeking to enhance the value of their home:
Visually Dynamic And Cohesive Appeal
Does your kitchen flow with a visual dynamic of your home, or does it clash and create an interruption?
Remodeling your kitchen cabinets is one of the best ways to improve the overall flow of the space that you live in. You want people to be able to feel and experience a cohesive and dynamic visual environment as they move from room to room. Those kitchen cabinets that came when you first moved in likely don't match with the direction you took your living spaces since then.
Remodeling your kitchen cabinets creates a massive visual change in the space that you live in. This allows you to cohesively bind together the rest of the rooms in your home and open up your kitchen to new potential. Your family and your gas will quickly realize just how much has changed when you order custom kitchen cabinets that fit the interior design plan you've always wanted.
Custom Cabinets Offer A High Return On Investment
Your kitchen is one of the most used rooms in your entire home. It's where you entertain guests, make breakfast for the family, and unwind after a hard day's work. This is why most people place a high priority on what the kitchen looks like when they're shopping for a new home.
Ordering custom kitchen cabinets online gives you an impressive return on investment when it comes to remodeling. This is because new kitchen cabinets do more than just refresh the looks of your home. They can seriously impact opening up floor space, improving storage, and creating a more visually engaging environment for new home buyers.
Even if you're not considering putting your home up on the market, remodeling your kitchen cabinets can still improve the overall value of your property. This could help with everything from improving loans, rental opportunities, and countless other financial benefits that come from having a visually cohesive environment.
When the day comes when new home buyers are looking at your property, they're going to go right to the kitchen. Make sure they have something wonderful to see when they get there, and the offers will come rolling in.
Get Valuable Storage Options
Storage is one of the most important things when looking at new kitchen cabinets. They need to look great, but they also have a utility function that should be kept in mind when ordering your cabinets. You want to find cabinets that are visually stunning and offer an interesting approach to the storage that they need to handle.
This approach to storage should complement the overall design of your home. We've all lived in places that had cabinets opening up at awkward angles, couldn't be easily reached, and otherwise had poorly considered layouts. This is why you want custom cabinets that not only look great but they also have day-to-day use in mind.
Improving the storage utility of your cabinets can also improve the value of your home. Potential buyers will be considering whether or not they need to remodel your home when they put in an offer. If the kitchen already looks great and feels great, that's only going to improve your odds when it comes time to sell.
Nothing takes up space in your kitchen, quite like poorly designed cabinets. Getting custom-made cabinets can open up floor space while improving your overall storage. This removes clutter and streamlines the design of your kitchen.
Floor space is at a premium in kitchens. There needs to be enough room to cook as well as entertain. The footprint of your current cabinets could be one of the leading factors of having your kitchen feeling cramped. Custom cabinets offer you a quick way of improving your overall floor space.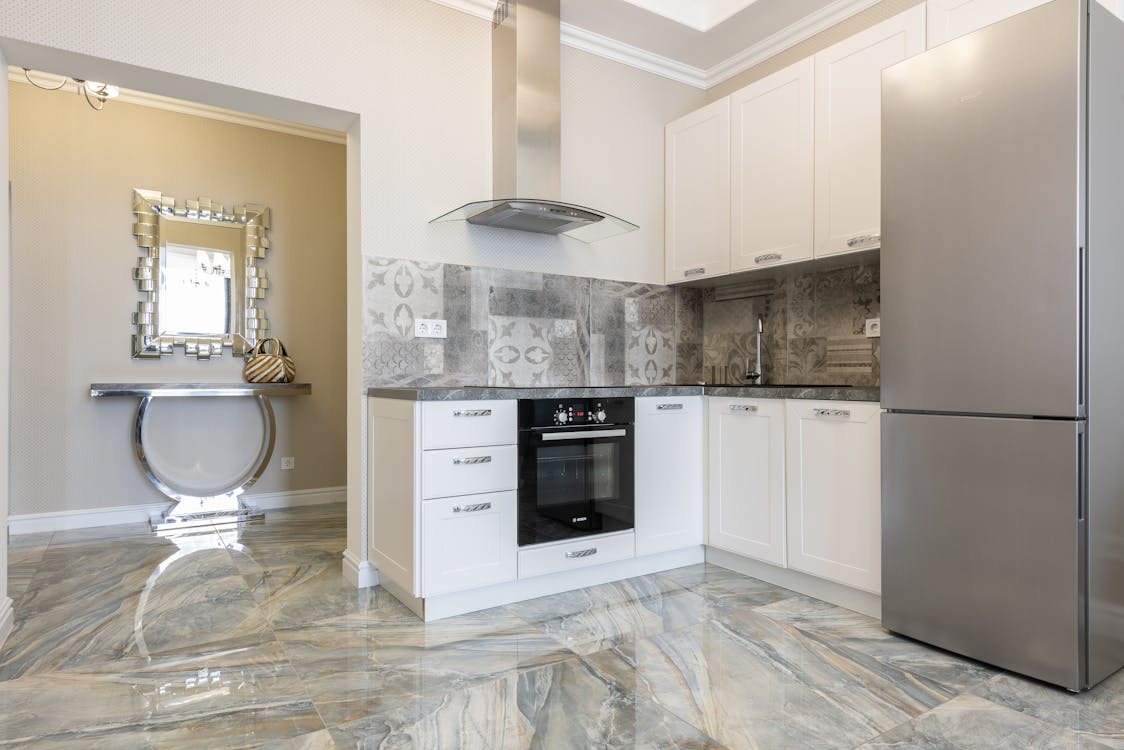 It also has to do with how we visually move through spaces. Custom design cabinets will be purpose-built to your interior design specifications. This means that they will be completely fluid and mesh with your design goals.
All of this comes together to not only improve the floor space in your kitchen but open up the design to make the space appear bigger than it ever was before. There's nothing quite like the feeling of walking into the kitchen and feeling like you've got more space without compromising on storage potential. There's no such thing as too much floor space in one of the busiest rooms in our homes.
Offers High Functions And Satisfaction
There's something to be said for personal satisfaction. Coming home and stepping into your kitchen and realizing that this is everything you've ever wanted is a feeling that just can't be replaced by anything else. Our custom design cabinets help you achieve total satisfaction with the space you live in, thanks to our years of experience in assisting homeowners in getting the cabinets they need.
Whether you want a classic design that speaks to time-honored traditions and matches the style of your home in the neighborhood you live in, or you're looking for something cutting-edge, sleek, and modern, we've got the cabinets you've been looking for. We can even work with you to design cabinets that exactly meet your specifications so that you're always satisfied when you come home to your kitchen.
The satisfaction that you get from custom design kitchen cabinets is about more than just style. That additional floor space, the improved value of your home, at the overall harmony of interior design are worth their weight in gold. There's always been a huge difference between the feeling of living in someone else's home that you've purchased and finally getting to design a space that is completely yours.
Our cabinet design experts will help you achieve these goals. Our team has experience working with every interior design plan and assisting individuals in finding custom cabinets that can seamlessly weave together their entire home. We derive satisfaction from knowing that we've helped homeowners across the country remodel their kitchens and uncover a space that they truly love.
The Next Step To Improving The Value Of  Your Home
Now that you know the value of remodeling your cabinets with custom kitchen cabinets online, you're ready to take the next step.
Whether you have a design in mind or want to chat with one of our interior design experts, the next step is to get in touch with us today. We're ready to help you achieve your goals when it comes to a completely remodeled kitchen. Our custom kitchen cabinets experts are ready to offer you all the assistance you need to design the kitchen of your dreams.
Reach out to us today to learn more about our custom cabinets and how you can order yours today.